The winning antenna of the AAFB's prestigious Franck Biancheri Award* in 2019 is …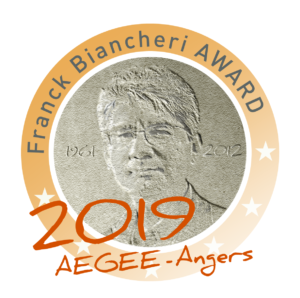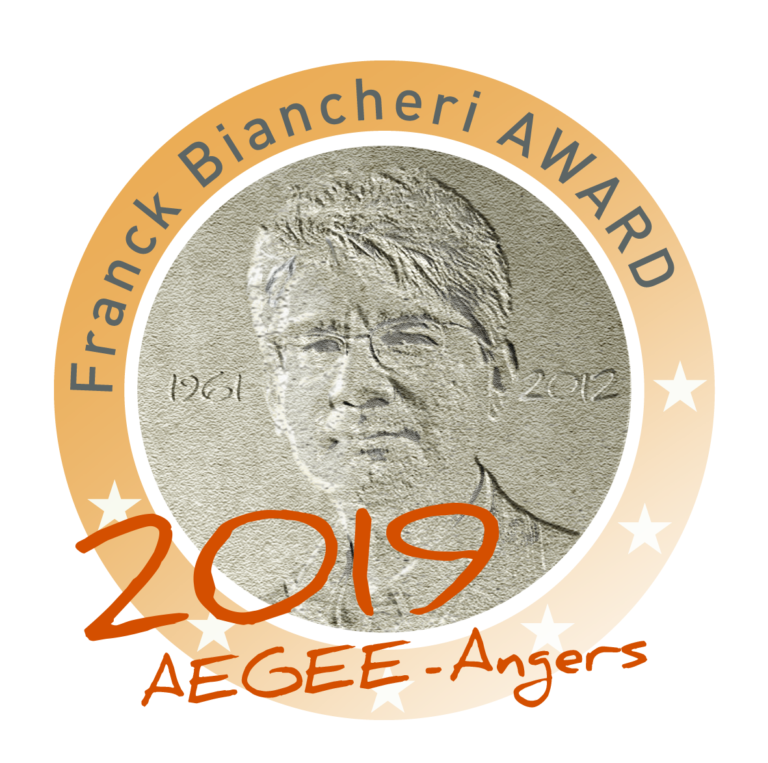 – – –

In May 2019, after 10 years of crisis, Brexit implementation and a risky European election, a new EU will be born. A new Europe will require from European citizens to redefine their common interests and goals, and to adapt their methods to new realities if they want to keep/take a say in the model of society that's being proposed to them. That's the kind of challenge Franck Biancheri couldn't resist to take up!
The antenna AEGEE-Angers, winner of the "Franck Biancheri Award 2019", in partnership with AEGEE-Europe, AAFB and LEAP2020, will dedicate the award to the shaping of a big 5 days event in June 2019, just after the European elections, on the following inspiring topic :
"Being Franck Biancheri in 2019… looking at 2040:
What 20-year-ahead project would Franck Biancheri lay down today?"
—————————-
Introducing the presentation of its application AEGEE-Angers writes:
"30 years ago, Franck Biancheri impulsed AEGEE's creation. For 10 years he worked with the will of building a new vision of Europe. Of these 10 years emerge a vision of Europe in 2020, a political party and new actor of reflection, LEAP 2020.
As AEGEE is launching this year its new program "Europe 2040", we want to make an echo to Frank Biancheri's work. We want to empower the youth, give them the tools needed to understand the world they are living in, and to forecast the Europe they want for their future.
Those are the reasons we want to organize FB Award in Angers this year. But there is still one more reason, the symbol. We are a fresh born antenna, not even 6 month. So taking the direction of Europe 2040 in the rebirth of AEGEE in France, what symbol is it ? This way empowering the young anteannae's to take an active part in AEGEE's vision for Europe".
Adding to that, let's read (and listen) again and again what Franck Biancheri told to Aegean-students during his very last speech at the Enschede Agora in May 2012:
« As student, as young people you are the natural machine to search for the future…  Don't let the past occupy your future. Pioneer tomorrow's Europe – Occupy the future !» (Agora Aegee-Europe, Enschede, May 2012)
—————————-
Our warmest congratulations to the winner AEGEE-Angers, its members and teams!!!
… but also big thanks to all the other antennas for their high-profile applications and projects demonstrating that Franck Biancheri's legacy is still alive among you in AEGEE.
Marie-Hélène Caillol, President AAFB, and the Selection Committee for the FB-Award 2019
*To contribute to keep Franck Biancheri's work alive, the AAFB (Association des Amis de Franck Biancheri) together with AEGEE-Europe (Association des Etats généraux des Etudiants de l'Europe) – founded by Franck – have jointly created the FRANCK BIANCHERI AWARD. Each year, with the financial, documentary and educational support of the AAFB, one AEGEE antenna organizes events related to the legacy of Franck Biancheri.