We have the courage to propose policies which would have a major impact on the lives of Europeans and change our habits and ways in certain areas substantially. We do this, of course, in the firm belief that these changes are necessary and will on the long run improve our living quality in Europe.
But, in our honest opinion, it is not the role of a political movement in a democratic system to which we want to form the European Union to impose its view solely based on the fact that it has been elected and that all its program is in consequence legitimised by a democratic election.
Just as for the other parts of our political program, we will demand that our proposals be debated in the European Parliament and voted upon, in order to present our policies goals to the broadest audience of Europeans possible, to give the public the chance to intervene, and to establish a direct link between implemented policies and politicians responsible for these choices. If public demand should exist, the basic principles would be presented to a Europeanwide referendum:
Our future policies must be based on the principle of sustainability. Each generation should, in the long term, only utilise as much natural resources as can be regenerated in the time-span of that generation. An environmentally sustainable policy does not have "growth" as all-over-riding goal. A conscientious policy is one of 'better', not 'more'.
A political program that seeks to protect the environment can not recognise the right to pollute and even less the trade in such rights. The principle of the culprit must gain currency: Environment polluters are responsible for all measures necessary to repair any damage they have caused and, where appropriate, should not be immune from legal proceedings.
Our need for energy will have to be satisfied gradually out of the one renewable source there is, the sun, and its different components (solar energy for electricity and heat, wind energy, water energy, Biomass, Wood). Biodiesel or Ethanol is not a long term solution because it's cultivation directly affects food production and would have a detrimental effect on an already serious problem – World hunger. The cultivation of Ethanol and Biodiesel in huge agro-industrial conglomerates would also have a significant negative effect on soil quality. Energy efficiency of all energy consuming items (houses, manufacturing, transport etc.) will have to be substantially improved.
Nuclear energy will only have a future if the technology of transmutation and of nuclear fusion can be mastered, in order to not squander remaining stocks in uranium and to not generate long-lasting radioactive waste.
European agriculture has to provide sufficient and safe food for all Europeans. Agricultural produce should be grown as close as possible to consumer in order to avoid energy intensive transports. Food exports into developing countries must not endanger survival of local agriculture. Food imports must not endanger European capacity of food autonomy
It is not of the competence of the European Union to determine whether food should be grown on small, family-size farms or on huge agro-industrial enterprises. Subsidies must not privilege the ones over the others. But European agriculture has to respect and promote certain principles and aspects of food production, i.e.:
Agriculture has to produce safe and healthy food, respecting soil and water quality, animal rights and bio-diversity
The cultivation of gene-manipulated plants / crops must be suspended until there is sufficient proof that their cultivation does not endanger the health of human beings, ruin the soil and endanger bio- and crop- diversity.
If these policies are successfully implemented, they will add up to policy mix that renders a particular climate policy superfluous – at least Europeans will live a life style the Earth climate will be able to accommodate with.
In the framework of European international policies, as stated in our program concerning that issue, the EU will foster the respect of these principles and policies also in the other world regions.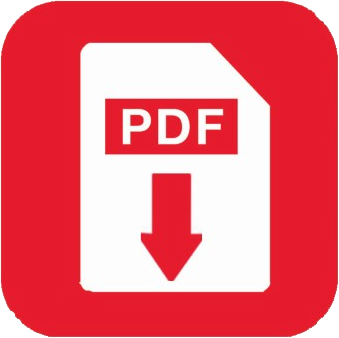 Download the
[divider]
[divider]
Today the transeuropean political movement "Newropeans" as it was created by Franck Biancheri in 2000 no longer exists. The archives can be consulted in the frame of the Franck Biancheri Documentation Center managed by the AAFB (Association des Amis de Franck Biancheri). The AAFB has been created in 2012 after the decease of Franck Biancheri (Oct. 2012) by his direct heirs, and is the unique legitimate structure to keep and publish the works and memories of Franck Biancheri.
[divider]
More articles on: Franck Biancheri Documentation

[divider]
Nous osons proposer des directions politiques fondamentales qui auront des effets notables sur la vie des européens et changeront durablement notre comportement et nos habitudes dans certains domaines. Nous le faisons en étant convaincus que ces changements sont nécessaires et amélioreront à terme la qualité de vie en Europe .
Cependant, nous sommes convaincus que dans un système démocratique, que l'on veut instituer au niveau européen, un mouvement politique n'a pas le droit d'imposer ses opinions en ayant comme seul argument d'avoir été élu et d'avoir en conséquence le droit de transposer son programme entier.
Comme pour d'autre parties de notre programme, on demandera au Parlement Européen qu'il y ait un débat sur la politique de l'environnement, de l'énergie, du climat et de l'agriculture, dont les résultats seront soumis au vote des députés. En faisant cela, nous voulons présenter nos objectifs politiques au maximum d'européens et européennes, leur donner la possibilité de participer au débat et nous assurer que le public sache, quel homme politique prendra la responsabilité de quelle décision politique. S'il la demande publique en est faite, un référendum transeuropéen sur les fondements de cette politique sera organisé.
Notre politique future doit être fondée sur le principe du développement durable. Chaque génération ne doit pas, à long terme, utiliser plus de ressources naturelles que celles qui pourront être recréées pendant la même période. Une politique fondée sur le développement durable ne poursuit pas « la croissance » comme objectif phare. Une politique responsable vise le « mieux », et non le « plus ».
Un programme politique ayant la protection de l'environnement comme objectif ne peut pas accepter le droit à la pollution, encore moins le marché avec de tels droits. Il faut introduire le principe de responsabilité du pollueur : Ceux qui polluent l'environnement sont responsables de mettre en œuvre les mesures nécessaires à réparer les dommages créés. Si nécessaire, ceci comprend des poursuites pénales.
Nos besoins énergétiques seront satisfaits progressivement par la seule source d'énergie renouvelable qui existe, le soleil et les énergies qu'elle crée (énergie solaire, vent, biomasse, hydroélectricité, bois). Le biodiesel et l'éthanol ne sont pas des solutions à long terme car leur production affecte directement la production de nourriture et empirera un problème déjà très grave : la faim dans le monde. La production d'éthanol et biodiesel dans des fermes industrielles aura des effets nocifs pour la qualité de la terre. L'efficacité d'énergie dans tous les domaines de la vie humaine (Maisons, production, transport) doit être améliorée considérablement. L'énergie nucléaire n'aura pas de futur que si les technologies de transmutation nucléaire et/ou de la fusion nucléaire sont maîtrisées afin d'éviter la production de déchets radioactifs et d'utiliser l'uranium restant d'une manière efficace.
L'agriculture européenne doit produire suffisamment de nourriture saine pour les habitants de l'UE. Les produits agricoles doivent être produits aussi près du consommateur que possible afin d'éviter des transports chers en énergie. Des exportations dans les pays du tiers monde ne doivent pas mettre en danger la production locale, les importations dans l'UE ne doivent pas mettre en question l'autonomie de l'UE.
Il n'appartient pas à l'UE de décider si les petits ou les grands producteurs doivent être favorisés. Ni les uns, ni les autres ne doivent être favorisés par des subventions. Cependant, l'agriculture doit respecter certains principes :
L'agriculture doit produire de la nourriture saine et respecter la qualité de la terre et de l'eau, le bien-être des animaux et la biodiversité.
La culture commerciale d'organismes génétiquement modifiés doit être suspendue jusqu'à ce qu'on ait l'assurance que cette culture ne met pas en danger la santé humaine ou la biodiversité ou ruine la qualité de la terre.
Si ces décisions politiques fondamentales déterminent notre chemin futur, il en résultera un mélange de mesures et de résultats qui rendront une politique spécifique pour le climat inutile, car les habitants de l'UE vivrons d'une manière qui ne met plus en danger le climat mondial
Dans le cadre de la politique internationale de l'UE, définie dans notre programme, l'Union agira pour la mise en œuvre de nos principes dans d'autres régions du monde.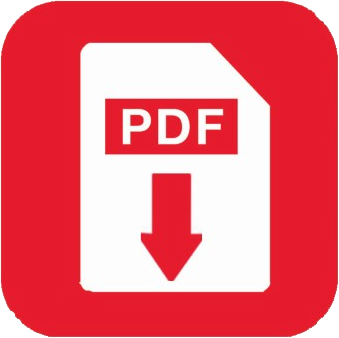 Télécharger le pdf: Programme politique de Newropeans sur l'environnement, l'énergie, l'agriculture et le climat
[divider]
[divider]
Aujourd'hui le mouvement politique "Newropeans" tel qu'il avait été créé par Franck Biancheri en 2000 n'existe plus. Les archives peuvent être consultées dans le cadre du Franck Biancheri Documentation Centre géré par l'AAFB, Association des Amis de Franck Biancheri, créée en 2012 par les héritiers directs de Franck Biancheri à la suite de son décès (oct. 2012). Seule l'AAFB est habilitée à conserver et exploiter les archives de Franck Biancheri.
[divider]