We have the courage to propose policies which would have a major impact on the lives of Europeans and change our habits and ways in certain areas substantially. We do this, of course, in the firm belief that these changes are necessary and will on the long run improve our living quality in Europe.
But, in our honest opinion, it is not the role of a political movement in a democratic system to which we want to form the European Union to impose its view solely based on the fact that it has been elected and that all its program is in consequence legitimised by a democratic election.
Just as for the other parts of our political program, we will demand that our proposals be debated in the European Parliament and voted upon, in order to present our policies goals to the broadest audience of Europeans possible, to give the public the chance to intervene, and to establish a direct link between implemented policies and politicians responsible for these choices. If public demand should exist, the basic principles would be presented to a Europeanwide referendum:
Our future policies must be based on the principle of sustainability. Each generation should, in the long term, only utilise as much natural resources as can be regenerated in the time-span of that generation. An environmentally sustainable policy does not have "growth" as all-over-riding goal. A conscientious policy is one of 'better', not 'more'.
A political program that seeks to protect the environment can not recognise the right to pollute and even less the trade in such rights. The principle of the culprit must gain currency: Environment polluters are responsible for all measures necessary to repair any damage they have caused and, where appropriate, should not be immune from legal proceedings.
Our need for energy will have to be satisfied gradually out of the one renewable source there is, the sun, and its different components (solar energy for electricity and heat, wind energy, water energy, Biomass, Wood). Biodiesel or Ethanol is not a long term solution because it's cultivation directly affects food production and would have a detrimental effect on an already serious problem – World hunger. The cultivation of Ethanol and Biodiesel in huge agro-industrial conglomerates would also have a significant negative effect on soil quality. Energy efficiency of all energy consuming items (houses, manufacturing, transport etc.) will have to be substantially improved.
Nuclear energy will only have a future if the technology of transmutation and of nuclear fusion can be mastered, in order to not squander remaining stocks in uranium and to not generate long-lasting radioactive waste.
European agriculture has to provide sufficient and safe food for all Europeans. Agricultural produce should be grown as close as possible to consumer in order to avoid energy intensive transports. Food exports into developing countries must not endanger survival of local agriculture. Food imports must not endanger European capacity of food autonomy
It is not of the competence of the European Union to determine whether food should be grown on small, family-size farms or on huge agro-industrial enterprises. Subsidies must not privilege the ones over the others. But European agriculture has to respect and promote certain principles and aspects of food production, i.e.:
Agriculture has to produce safe and healthy food, respecting soil and water quality, animal rights and bio-diversity
The cultivation of gene-manipulated plants / crops must be suspended until there is sufficient proof that their cultivation does not endanger the health of human beings, ruin the soil and endanger bio- and crop- diversity.
If these policies are successfully implemented, they will add up to policy mix that renders a particular climate policy superfluous – at least Europeans will live a life style the Earth climate will be able to accommodate with.
In the framework of European international policies, as stated in our program concerning that issue, the EU will foster the respect of these principles and policies also in the other world regions.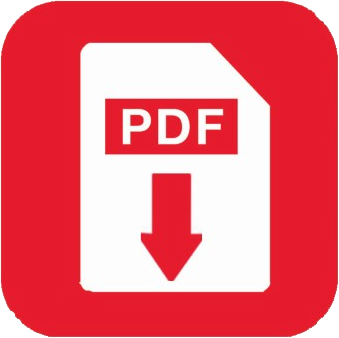 Download the
Today the transeuropean political movement "Newropeans" as it was created by Franck Biancheri in 2000 no longer exists. The archives can be consulted in the frame of the Franck Biancheri Documentation Center managed by the AAFB (Association des Amis de Franck Biancheri). The AAFB has been created in 2012 after the decease of Franck Biancheri (Oct. 2012) by his direct heirs, and is the unique legitimate structure to keep and publish the works and memories of Franck Biancheri.
More articles on: Franck Biancheri Documentation