05/06/2003 – In the past months, some of you – and I wish to thank them for that – did me the honor to join a panel in one of the 100 conferences of the Newropeans Democracy Marathon.
Two months before the end of this Marathon, and a month only before the end of your own work, I wish to share with you the first lessons drawn from already more than 80 conferences on the future of Europe conducted with some 8,000 Europeans from 20 countries: old and young citizens, farmers and workers, city and country dwellers, immigrants and handicapped people, academics, journalists and NGO leaders, private and public sector staff… Of course I still have a dozen of conferences to conduct in 5 more countries by the end of the Marathon in order to complete the picture; however the image already collected along these debates shows enough convergences to enable a first set of conclusions to be written.
Citizens' opinions on Europe's future constitution is a central element.
In a democratic system, it is an unbeatable aim; and in practical terms, the reaction of public opinions will greatly determine the results of the referenda that will take place as well as the Member-States' capacity to amend or not the Convention's project.
What is the political value of the information below?
I consider it contributes greatly to define the conditions of success of a popular ratification of a European constitution; as we all know that in most Member-States, the adoption of the Constitution will depend on referendum-procedures. If the project of Constitution is too remote from the main lines presented below and which result from so many dialogues throughout Europe, I am convinced that those forces which oppose a European Constitution will have no difficulty to gather a majority of voters.
To begin with, let me underline some of the essential results of these discussions with the European citizens. They won't please everybody, but they are faithful to the reality experienced during my « immersion among the Europeans »:
1. A European public opinion is emerging around a hub of coherent political ideas. The debate on EU limits with the question of enlargement to Turkey, and then the Iraqi crisis have given a strong impetus to this trend.
Request for a simple system – understandable by all – to manage the EU. This eliminates all those complicated inter-institutional arrangements of the last decade (including rotating-presidency considerations)

Request for a clear identification of who's in charge in tomorrow's EU. It has become a strong requirement that a simple answer can be given to the question "Who runs the EU?"… and not only for the outside world

Request to strengthen the role of politicians compared to civil-servants'. This eliminates right away everything that would appear to reinforce or perpetuate this bureaucratic EU which marginalizes elected officials to the benefit of appointed ones

Rejection of a bureaucratic EU, irresponsible and cut off from peoples. In this sense, it is politically imperative to suppress the judicial immunities granted to the civil-servants who work within the European institutions (all of them). Without such a reform, the chances of success of the referenda on the Constitution will be greatly diminished providing to its opponents an unanswerable argument.

Massive support in favor of an EU that becomes an efficient global actor, speaking with one voice. It is urgent that the Europeans can assert their common convictions regarding the pre-eminence of international law, multilateralism and negotiation processes. There is no requirement for these evolutions to be conducted by the 25 member-states; but the general aspiration is clearly that those States who wish to move forward should be enabled to do it fast.

General wish to be consulted directly on the great orientations of the EU (Constitution, future enlargements…). This underlines how much referenda on the Constitution are inevitable or their absence would create major political turmoil.
2. The gap between pro- and anti-Europeans is more and more blurred and artificial.
Each citizen now seems to have integrated a dual vision of the European project: full of hopes on one side, full of fears on the other. The European political system should be careful to integrate properly this duality in order to avoid European schizophrenia among citizens pushed to choose artificially between pro or anti. Such an evolution would certainly reduce disinterest in European elections that is otherwise to be expected again in 2004.
3. Differences between citizens from big and small countries are minor.
The Iraqi crisis has weakened even more this difference, as it has increased the sense that a stronger Europe was needed. Citizens have no attachment to « their » Commissioner, or « their » European deputy, for the simple reason that they usually don't know who they are nor what they do. A great difference though should be made between the assertions made by their "national elites" who try to preserve privileges; and the opinion of the citizens. In the same way, the fear to see the EU threaten national cultural identities is just as strong in the small countries than in the big ones. Every one is aware that every country has now become a minority in the EU.
4. The political staff seems inadequate to the Europe that's being built.
Citizens long for their choices to be implemented in a positive way. They find rather incompatible the importance of the European challenges and the fact that the EU serves as political asylum following an electoral failure or at the end of a national carrier. Neither do they understand that Europe is « managed part-time ». They now expect European political representatives who are credible, have a future and are fully dedicated to the EU. This requirement should simplify the choice regarding the procedures to select them.
Regarding the ratification, things are quite simple. A project of Constitution that is not citizen friendly will lead to strong abstention. A project of Constitution that will fail to prove that the citizens' fears (namely in terms of democracy) are groundless will generate strong opposition. If both are cumulated, a major political crisis could start in Europe.
Communicating a complex political project towards 500 million people with so many different cultures, requires to be very lucid on their expectations, to conceive a project simple to explain and to avoid by any means to provide to its enemies powerful arguments. I don't know if that's an easy task; but I'm sure it is possible: with the Newropeans Democracy Marathon, I have experienced it concretely nearly every day since November 2002.
While hoping these few elements will contribute usefully to this last phase of your mission so essential to our common future.
Franck Biancheri– 05/06/2003 (© Copyright Europe 2020)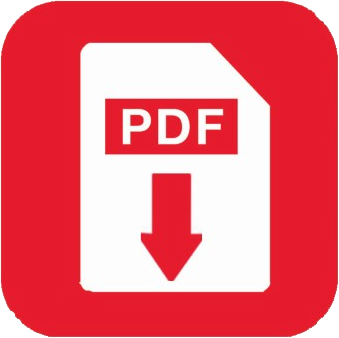 Download pdf-file: Open Letter to the Members of the Convention on the Future of Europe – 2003
[divider]
More articles by Franck Biancheri:


05/06/2003 – Ces derniers-mois, plusieurs d'entre vous, et je les en remercie vivement, m'ont fait l'honneur d'intervenir avec moi au cours d'une des 100 conférences du Newropeans Democracy Marathon.
A deux mois de la fin du Marathon, et à un mois seulement de la fin de vos travaux, il me paraît utile de vous faire part des enseignements tirés des déjà plus de 80 conférences réalisées sur l'avenir de l'Europe avec déjà près de 8.000 Européens de 20 pays, vieux et jeunes citoyens, fermiers ou ouvriers, citadins ou villageois, immigrés ou handicapés, universitaires, journalistes ou ONG, cadres d'entreprises ou fonctionnaires. Il me reste bien entendu encore à réaliser une quinzaine de conférences dans 5 pays d'ici la fin du Marathon pour compléter ce tableau mais l'image recueillie au cours des débats dans les 20 pays déjà visités est suffisamment convergente pour que de premières conclusions puissent être tirées.
Et le point de vue des citoyens sur une future constitution européenne est évidemment crucial.
En démocratie, il constitue un horizon indépassable ; et en terme pratique, la réaction des opinions publiques déterminera aussi bien le résultat des référendums qui seront engagés que la possibilité des Etats-Membres à amender fortement ou pas le projet de la Convention.
Que représentent donc politiquement les informations qui suivent?
A mon sens, elles permettent de définir les conditions de ratification populaire réussie d'une constitution européenne. Et nous savons que dans la plupart des Etats-Membres, l'adoption de la Constitution sera soumise à référendum. Si le projet de Constitution s'écarte trop des grandes lignes exposées ci-dessous et nées de ces nombreux dialogues à travers toute l'Europe, je suis certain que les forces qui sont opposées à une Constitution européenne n'auront alors aucun mal à rassembler une majorité d'électeurs.
Tout d'abord, permettez-moi de souligner quelques uns des résultats essentiels de ces discussions avec les citoyens européens. Ils ne plairont certainement pas à tous, mais ils reflètent fidèlement cette « plongée au cœur des Européens » effectuée ces derniers mois :
1. Une opinion publique européenne est en train d'émerger autour d'un cœur d'idées politiques cohérentes. La question de l'élargissement à la Turquie, et ensuite la crise irakienne ont donné une forte impulsion à ce phénomène.
Nécessité d'un système simple, compréhensible par tous pour gérer l'UE. Cela élimine d'office tous les arrangements inter-institutionnels compliqués de la dernière décennie (y compris la Présidence tournante)

Exigence d'identification claire de qui sera aux commandes dans l'UE de demain. Pouvoir répondre simplement à la question 'qui dirige l'Europe ?' devient une exigence … et pas seulement pour le monde extérieur

Renforcement du rôle des politiques sur celui des fonctionnaires. Cela élimine d'office ce qui apparaîtrait comme le renforcement ou le maintien d'une UE bureaucratique, marginalisant les politiques élus par les peuples au profit de personnalités nommée

Refus d'une UE bureaucratique, irresponsable, coupée des peuples. En ce sens, la suppression des immunités judiciaires des fonctionnaires travaillant dans les institutions européennes (sans exception) apparaît comme une nécessité politique. L'absence d'une telle réforme réduirait fortement les chances de succès des référendum sur la Constitution en offrant un argument imparable à ses opposants.

Soutien massif à une Europe devenant un acteur mondial efficace, parlant d'une seule voix. Il est urgent que les Européens affirment leurs convictions communes dans la primauté du droit international, du multilatéralisme et des processus de négociations. On ne trouve ici aucune exigence d'une évolution à 25 ; mais l'aspiration générale est indéniablement que les Etats qui le souhaitent puissent avancer rapidement dans cette voie.

Souhait général d'être directement consulté sur les grandes orientations de l'UE (Constitution, futurs élargissements, …). Cela souligne combien les référendum sur la Constitution seront inévitables ou créeront par leur absence des remous politiques importants.
2. Le clivage entre pro et anti européens est de plus en plus inexistant et artificiel.
Désormais chaque citoyen intègre une vision duale du projet européen : pleine d'espoirs pour une part, pleine d'inquiétudes de l'autre. Il est essentiel que le système politique communautaire intègre cette dualité pour éviter une schizophrénie européenne des citoyens obliger de choisir artificiellement entre pro ou anti. Une telle évolution éviterait aussi la poursuite du désintérêt pour les élections européennes comme cela sera à nouveau le cas en 2004.
3. Les différences entre citoyens des grands et petits pays sont faibles.
La crise irakienne a d'ailleurs encore affaibli cette différence faisant partager le sentiment d'un besoin d'Europe plus forte. Les citoyens n'ont aucun attachement particulier à « leur » Commissaire, ou «leur» député européen , pour la simple raison qu'ils ne savent en général ni qui ils sont, ni ce qu'ils font. Il est donc essentiel de faire une très grande différence entre les affirmations des « élites nationales » qui cherchent à sauvegarder leurs privilèges ; et l'opinion des citoyens de ces mêmes pays. De la même manière, la crainte de voir l'UE menacer son identité culturelle dans l'UE de demain est aussi forte dans les « grands » que les « petits » pays. Tout le monde se rend compte que cheque pays est désormais devenu une minorité dans l'UE.
4. Le personnel politique européen apparaît comme inadapté à l'Europe qui se construit.
Les citoyens aspirent à voir les choix s'effectuer positivement. Ils estiment incompatibles l'importance des enjeux européens avec le fait que l'UE apparaisse comme une retraite politique après un échec électoral ou une fin de carrière nationale. Ils ne comprennent pas non plus que l'on puisse « gérer l'Europe à mi-temps ». Ils attendent désormais des responsables politiques européens crédibles, possédant un avenir et se consacrant à 100% à l'UE. Cette exigence devrait simplifier le choix des mécanismes à retenir pour les sélectionner.
En terme de ratification, les choses sont simples. Un projet de Constitution peu lisible pour les citoyens générera une forte abstention. Un projet de Constitution ne prouvant pas que les craintes des citoyens (notamment en terme de démocratie) sont infondées générera une forte opposition. Le cumul des deux ouvrirait une immense crise politique en Europe.
Communiquer un projet politique complexe à 500 millions de personnes d'autant de cultures différentes exige d'être très lucide sur leurs attentes, de concevoir un projet simple à expliquer et de ne surtout pas fournir des arguments puissants et efficaces à ses adversaires. Je sais que cela n'est pas aisé. Mais c'est possible, comme avec le Newropeans Democracy Marathon, j'ai eu l'occasion d'en faire l'expérience concrète presque chaque jour depuis Novembre 2002.
En espérant que ces éléments pourront être utiles à cette dernière phase de votre tâche essentielle pour notre avenir commun.
Franck Biancheri– 05/06/2003 (© Copyright Europe 2020)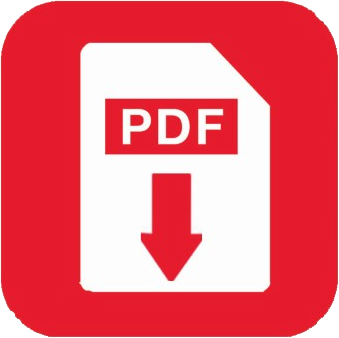 Téléchargez le pdf: Lettre ouverte aux membres de la Convention sur l'Avenir de l'Europe -2003
[divider]
Lire d'autres articles de Franck Biancheri: