Executive summary Seminar "How to run the EU in 2020?" – The Hague, January 12-13, 2000
.

[dropcap]D[/dropcap]uring the decades 2000-2020 the EU will have to face a historical challenge unprecedented in human history: how to organise a community of 20 to 25 countries with a global population of 350 to 500 million inhabitants, speaking more than 20 different languages, and how to make it function peacefully ? This historical challenge is translated into a political challenge… How to reconciliate people with the process of European Construction in the current situation of major psychological confusions linked to the introduction of EURO… (12/01/2000)

I- GENERAL CONTEXT (synthesis of the works)
A. At stake: how to face a historical challenge translated into a political challenge
During the decades 2000-2020 the EU will have to face a historical challenge unprecedented in human history: how to organise a community of 20 to 25 countries with a global population of 350 to 500 million inhabitants, speaking more than 20 different languages, and how to make it function peacefully ?
This historical challenge is translated into a political challenge which is becoming obvious to everybody and which we will have to face before the end of this decade and before the arrival of newer countries in the EU. How to reconciliate people with the process of European Construction in the current situation of major psychological confusions linked to the introduction of EURO, to major uncertainties relating to the extremely rapid enlargement, and to an increasing mistrust towards the Community institutions and the political parties that has been leading and supporting them since the last 50 years . In the '50s, Europe answered the question 'how will we avoid a new European war?' by launching the process of the construction of a common Europe. Today it is urgent to ask the question that worries the European public opinion: 'How will we manage an integrated Europe of 500 million people tomorrow ?' If we don't put this question quickly on the European agenda and if we don't consider a way to answer it in the years to come, it could lead to the failure of the European project and to a setback of its basic values.
B. Diagnosis: Trustless people, the exhausted elites and new expectations
1.  The people are fundamentaly favourable to European construction, however :
. They don't understand its mechanisms which have been designed by and for specialists
. They don't trust blindly the decision-makers any more and are suspiscious vis-à-vis the 'Community machinery'
. The series of scandals have created, on the one hand, the general feeling that 'something is rotten in the State of the Community', on the other hand it has strengthened the impact of anti-European positions
. The multiplication of European events – European elections, IGC, ordinary and extraordinary summits – make the debates on EU un-understandable for the citizens.
. They have been kept in an almost complete state of 'European infantilism' since nearly 50 years due to the lack of a genuine political debate on Europe (except for the new Member States and those which went through a referendum on Maastricht).
2. The elite no longer master the 'European machinery' which has become too heavy and too complex to be led or, even less, renovated by a few thousand politicians and civil servants:
. Current European politicians don't know what to do with Europe which they consider more like a daily problem rather than like an operational solution: De facto they have abandoned the 'monopoly of European speeches' to marginal and demagogic movements. EU functions according to a pyramidal system opposing the various levels to each other (European, national and regional level) and appears more and more like a game in which what one wins is what the other looses. The ageing of the population and the low number of responsible persons trained to 'manage the European dimension' in their own fields confirm the fears vis-à-vis European integration because the national elites have become less European-oriented than the people. The European elite (a maximum of 20,000 persons) are trying unconsciously and in vain to integrate 350 million Europeans into the Community process instead of integrating the Community process into the European society of the 21st century. The same elite and the administration which are in the heart of the Community system have not realised yet that they have been for decades the unique decision-makers of Europe and that they have to share this task today with the financial and economic actors, and tomorrow with the civil societies.
. European construction has become too heavy to be pulled only by the administrative and political engine.
3. New expectations condition the political attitudes of the citizens and the general functioning of democracy.
. The arrival of the Internet, combined with the development of thousands of European networks since the mid-'80s contribute to the emergence of a European civil society with no possible institutional rooting (the Commission treats them as beneficiaries of funds and the member States consider them only as a cut-out in national 'slices') and which remains either silent or very critical towards European institutions.
. The general demand for democratisation of the decision-making processes and for transparency of public processes create new political expectations like the refusal of 'buying up ready-made' European or any other political projects. On the contrary, it requires the launching of a new dynamic process where different actors can get involved.
. With the receding of the historical conditions for the creation of the Community project or of their live memory (world war, Nazism, cold war) the Community project has been placed in a new perspective: from a project to be built up against a radical oppostion, it is becoming a political, ideological and commercial challenge… There are no more « anti-Europeans » but Europeans with very different visions of the future who ignore more and more the 'taboos' of the post-war era.
C. Historical response and political objective: to build up a common democracy
To the question on how to manage the EU in the future, the answer which seems to be historically legitimate in the continuity of post-war Europe is 'by building up a common democracy'. Others who refer to the '30s may think differently.
Whatever, this answer is to us the only one that implies a political objective and operational and efficient method compatible with current European values.
The main advantage of this concept is that it is at the same time unclear and precise, at least as much as the project of the European Community was in the '50s.
This duality is essential for its success:
. It gives the possibility to adapt to future developments and hence to be open to the future
. It imposes time for this concept to be well defined and to be organised according to an agenda to be set up
. It offers to all potential actors (thousands of them from Members States to civil societies) the time to get well prepared and hence to be able to defend their opinions and to influence the results
. It acknowledges a fundamental issue: a modern democracy can be invented only with all components of the complex societies which it tries to organise. In the best case, the elites can only give impetus or assistance, in no case can they invent it or be the final decision-makers.
Briefly, this answer is the setting up of an invention PROCESS for a common democracy, and not a closed project presented by the top of the system. As to the objectives, this project is also in the perspective of the European history, Common Market, Single Market and Single Currency, and is inspired by those who manage to carry out successfully these major endeavours.
II- ACTION PLAN (A political process)
A- The instruments for ensuring success
The process of building a common democracy before 2010 is based on methods already implemented by the EU during the last decades. This time however, it implies a global reshaping of its whole 'machinery', as well as potential participation from all Europeans.In order to be efficient, this process should be based on existing dynamics and make use as much as possible of the instruments already available:
. The Internet represents a technology progress perfectly adapted to the challenges of a European democracy
. The emerging European civil society consists of 500 000 to 1 million people potentially capable, thanks to their ability to handle the European dimension, of being associated to the narrow circle of the Brussels elite which is incapable to implement the Community project alone
. The European elections in 2004 and 2009 should give the opportunity to structure the preparation of the action plan on the basis of two real events
. The general assessment of public opinion, that of the dys-functioning of EU institutions, can be translated in a positive way and used as a content base for initiating a democratic debate.
B- Agenda and objectives
 Before 2004: reinforcing the popular basis for a common democracy valid for 15 members and prepared to enlarge
 Before 2009: Anchoring of the Community project in a continental-sized democracy
2001
> Mobilising the European elite around the necessity to reform the basis of the European construction: In the institutions, there is a serious shortage of methods and European human resources able to manage a great diversity of inputs and to function with open networks. A determined action to be carried out from 2001 onward will require the support of the majority of the administrators and of the middle management staff under 50 years old.
> Transforming the actors of the European civil society into partners of the European construction: Through communication aimed at all the European citizens (the final target), the strategically determining target consists of the 500,000 to 1 million actors of the European civil society (NGOs, universities, local authorities, research centres, media, SME), in particular the 200,000 of them who benefit from Community programmes managed by the Commission. They are already used to the Single Currency, have regular contacts with the European institutions and are already integrated in this emerging European civil society (through networks). They are 'opinion-makers' about the EU in their professional and personal environment. Currently they are spreading negative ideas because they are treated as beneficiaries of funds and not as partners of the European construction. They are easily reachable by the Commission via the various programmes that finance them. Their involvement depends on their activity fields. Therefore it is important to associate them before 2004 to the preparation, follow up and assessment process of each European policy, programme by programme, field by field. Nowadays this interactivity is possible in real time and at low costs for thousands of the actors through the Internet.
2002
Support the emergence of European discussions fora and spaces on EU future (1): Via the Internet or regular debates at the European or at the local level, discussions about EU future should become a major objective of EU communication. 'To sell Europe, is to demonstrate that it offers an unequalled opportunity to reflect upon the future and its problems'. It will be necessary to create a legal framework for European non-governmental structures before the elections of 2004. Indeed, it would be counter-productive to exclude out of the European legal space thousands of networks which are the concrete human dimensions of the European construction, since it would deprive Europe from its main political and democratic 'task force'.
2003
Widening up the debate to a larger audience…: The strategy of associating the European civil society to the European project finally aims at mobilising the society as a whole …and to the applicant countries: The applicant countries will need this time to train sufficient number of persons able to manage their accession into the EU and to strengthen their civil societies to make sure that their input in terms of population will not reverse the European democratic balances.
2004
European election with the background of pre-negotiation of a new financial progamme for the EU (the current Santer Package comes to an end in 2006), introducing concrete elements in the debate of European elections about how to finance enlargement ?
2005/2006
According to the same scenario (targeting civil societies, large public debates etc.), enlarging the debates to the applicant countries in order to prepare their entry into the EU.
2007/2008
Official date of accession of the first new member States
2009
Anchoring of the Community project in a democracy at the continental level with the European elections of 2009 open to new member States.
[divider]
Franck Biancheri, 12/01/2000
Executive summary Seminar "How to run the EU in 2020?" (The Hague, January 12-13, 2000 – Europe2020 archives)

[divider]
(1) 2005, the European Commission purely and simply withdrew the proposals for the statutes of European association…

[divider]
Lire d'autres articles de Franck Biancheri:

Note de synthèse Séminaire "Comment générer l'UE en 2020 ?" – La Haye, 12-13 janvier 2000
.

[dropcap]A[/dropcap]u cours des décennies 2000-2020, l'UE devra relever un défi historique sans équivalent dans l'Histoire de l'Humanité : comment organiser et faire fonctionner pacifiquement un ensemble de 20 à 25 pays, rassemblant des populations de 350 puis 500 millions d'habitants, parlant plus de 20 langues différentes ? Ce défi historique s'incarne dans un défi politique qui commence à apparaître clairement à tous… comment réconcilier les peuples avec le processus de construction communautaire sur fond de bouleversements psychologiques liés à l'introduction de l'Euro… (12/01/2000)
I- CONTEXTE GENERAL

A. L'ENJEU : Relever un défi historique incarné dans un défi politique
Au cours des décennies 2000-2020, l'UE devra relever un défi historique sans équivalent dans l'Histoire de l'Humanité : comment organiser et faire fonctionner pacifiquement un ensemble de 20 à 25 pays, rassemblant des populations de 350 puis 500 millions d'habitants, parlant plus de 20 langues différentes ?
Ce défi historique s'incarne dans un défi politique qui commence à apparaître clairement à tous et que nous devons relever avant la fin de cette décennie et l'entrée des nouveaux peuples dans l'UE : comment réconcilier les peuples avec le processus de construction communautaire sur fond de bouleversements psychologiques liés à l'introduction de l'Euro, d'incertitudes majeures liées à l'élargissement à vitesse TGV et de méfiance croissante par rapport aux institutions communautaires et aux partis politiques qui les dirigent et les soutiennent depuis près de 50 ans ? De la même manière que l'Europe des années 50 à répondu à la question « Comment éviterons-nous une nouvelle guerre européenne ? » en lançant le processus de construction d'une Europe commune, il est urgent de poser cette question qui inquiète les opinions publiques européennes « Comment gèrerons-nous l'Europe intégrée de 500 millions de personnes demain ? » ? Faute de mettre cette interrogation rapidement à l'ordre du jour européen, et de proposer une direction pour y répondre, les années à venir conduiront à une débâcle du projet communautaire et au recul des valeurs démocratiques qui le fondent.
B. LE DIAGNOSTIC : Des peuples méfiants, des élites épuisées et des attentes nouvelles
1. Les peuples sont fondamentalement en faveur de la construction européenne mais :
-> ils ne comprennent pas ses mécanismes conçus par et pour des initiés
-> ils ne font plus une confiance aveugle aux décideurs et se méfient donc de la « machinerie communautaire » les scandales en série ont, d'une part, généré le sentiment général qu'il « y avait quelque chose de pourri au royaume communautaire » ; et d'autre part, renforcé l'impact des discours anti-européens la multiplication des « rendez-vous » européens, élections européennes, CIG, sommets ordinaires et extraordinaires, rendent illisibles pour les citoyens les débats sur l'UE
-> ils ont été maintenus dans un état d'« infantilisation européenne » quasi-complet depuis près de 50 ans, faute de vrai débat politique sur l'Europe (hormis dans les nouveaux Etats-membres et ceux qui ont eu un référendum sur Maastricht).
2. Les élites ne maîtrisent plus la « machine communautaire » devenue trop lourde et trop complexe pour que seuls quelques milliers de politiques et de fonctionnaires puissent la diriger et encore moins la rénover :
-> les classes politiques européennes actuelles ne savent pas quoi faire de l'Europe qu'elles voient plus comme un problème quotidien que comme une solution opérationnelle ; elles ont de facto laissé le « monopole du discours européen » à des mouvements marginaux ou démagogues fonctionnant sur un mode pyramidal, opposant les niveaux (européen, national, régional) entre eux, l'UE apparaît de plus en plus comme un jeu à somme nulle où ce que l'un gagne, un autre le perd le vieillissement des populations comme le trop faible nombre de responsables formés à « gérer la dimension européenne » dans leur secteur conduit à renforcer les craintes vis-à-vis de l'intégration européenne au niveau des élites nationales, devenues moins européennes que les peuples les élites européennes (20.000 personnes maximum) essayent inconsciemment et vainement de faire entrer 350 millions d'Européens dans le processus communautaire, au lieu d'intégrer le processus communautaire dans cette société européenne du XXI° siècle ces mêmes élites et les administrations qui sont au cœur du système communautaire n'ont pas encore réalisé que, après avoir été pendant plusieurs décennies les uniques « faiseurs » d'Europe, elles doivent partager aujourd'hui cette charge avec les acteurs économiques et financiers ; et demain avec les sociétés civiles.
-> La construction européenne est aujourd'hui devenue trop lourde pour être tirée par le seul moteur politico-administratif.
3. De nouvelles attentes conditionnent aujourd'hui les attitudes politiques des citoyens et le fonctionnement général de la démocratie :
-> l'apparition de l'Internet, cumulée avec le développement de milliers de réseaux européens depuis le milieu des années 80, génère l'émergence d'une société civile européenne qui, n'ayant aucun ancrage institutionnel possible (la Commission les traite en bénéficiaires de fonds, et les Etats ne les conçoivent que découpés en « rondelles » nationales), reste donc soit muette, soit très critique par rapport aux institutions européennes
-> l'exigence générale de démocratisation des modes décisionnels et de transparence des processus publics génère des attentes politiques nouvelles notamment le refus d'« acheter clés en main » un projet politique, européen ou autre ; mais exige au contraire le lancement de processus dynamiques où les différents acteurs peuvent s'impliquer
-> l'effacement des conditions historiques de création du projet communautaire ou de leur souvenir vivant (guerre mondiale, nazisme, guerre froide) place le projet communautaire dans une situation nouvelle : de projet à construire face à une opposition radicale, il devient objet de convoitise politique, idéologique, commerciale, …
Il n'y a plus d' « anti-Européens », mais des Européens avec des visions très différentes de l'avenir, qui ignoreront de plus en plus les « tabous » issus de l'après 1945.
C. REPONSE HISTORIQUE ET OBJECTIF POLITIQUE : Construire une démocratie commune
A la question de la gestion de l'UE dans l'avenir, la réponse qui nous paraît historiquement légitime dans la continuité de l'Europe d'après 1945, c'est « En construisant une démocratie commune ». D'autres, prenant leurs références dans les années 30, peuvent penser différemment.
En tout état de cause, cette réponse nous paraît également la seule permettant de dégager un objectif politique et des méthodes opérationnelles efficaces et compatibles avec les valeurs européennes actuelles.
Le principal avantage de ce concept est qu'il est flou et précis à la fois ; au moins autant que l'était le projet de Communauté européenne des années 50. Et cette dualité est essentielle à son succès car :
-> elle lui donne la possibilité de s'adapter aux évolutions futures et donc d'être ouverte sur l'avenir elle lui impose de prendre son temps pour se construire et donc de pouvoir s'organiser autour d'un calendrier
-> elle offre à tous les acteurs potentiels (et des Etats aux sociétés civiles, ils sont des dizaines de milliers intéressés) le temps de s'y préparer, et donc de défendre leurs opinions et d'influer sur les résultats
-> elle reconnaît une chose fondamentale : une démocratie moderne ne s'invente qu'avec toutes les composantes des sociétés complexes qu'elle tente d'organiser.
Les élites ne peuvent au mieux qu'en être les impulseurs ou les accompagnateurs ; en aucun cas les inventeurs, ni les décideurs finaux.
En un mot, cette réponse est la mise en œuvre d'un PROCESSUS d'invention de la démocratie commune ; au contraire de la présentation d'un projet fermé, venu du haut du système.
En terme d'objectifs, il s'inscrit aussi dans la logique historique communautaire, Marché Commun, marché unique et Monnaie Unique ; et s'inspire des succès de ceux qui ont conduit à bien ces vastes entreprises.
II- PLAN D'ACTION (processus politique)
A- LES INSTRUMENTS DU SUCCES
Le processus de construction d'une démocratie commune d'ici 2010 repose sur des méthodes en partie déjà éprouvées par l'UE au cours des récentes décennies ; mais qui, cette fois-ci, implique une refonte de toute la machinerie, et une participation potentielle de tous les Européens.
Pour être efficace, elle doit chercher à s'appuyer sur des dynamiques existantes et utiliser au maximum les instruments déjà disponibles, à savoir :
-> l'Internet constitue une avancée technologique parfaitement adaptée aux enjeux d'une démocratie européenne
-> la société civile européenne émergente est constituée potentiellement de 500 000 à 1 000 000 d'individus susceptibles, grâce à leur maîtrise de la dimension européenne, de s'associer au petit cercle des élites bruxelloises quantitativement incapables d'assurer seules le projet communautaire
-> les élections européennes de 2004 et 2009 doivent permettre de structurer l'élaboration du calendrier d'action fondé ainsi sur deux événements réels l
-> le constat général parmi les opinions publiques du dysfonctionnement des institutions communautaires peut être positivé et servir de base de contenu sur laquelle un débat démocratique sera initié.
B- LE CALENDRIER ET LES OBJECTIFS
 A l'horizon 2004 : asseoir les bases populaires d'une démocratie commune à 15 préparée à s'élargir
 A l'horizon 2009 : ancrer le projet communautaire dans une démocratie de taille continentale
2001
> Mobiliser les élites européennes autour de la nécessité de réformer les bases de la construction européenne : dans les institutions, il y a une grave pénurie de méthodes et de ressources humaines européennes capables de gérer une grande diversité d'inputs et de fonctionner en réseau ouvert. Une action volontariste conduite à partir de 2001 devra recevoir l'appui de la majorité des administrateurs et de l'encadrement moyen de moins de 50 ans.
> Transformer les acteurs de la société civile européenne en partenaires de la construction communautaire : sur fond de communication destinée à tous les citoyens européens (cible finale), la cible stratégiquement décisive est constituée par les 500.000 à 1.000.000 d'acteurs de la société civile européenne (associations, universités, collectivités locales, centres de recherche, médias, PME) et notamment les 200.000 d'entre eux qui bénéficient des programmes communautaires gérés directement par la Commission.
Ils sont déjà habitués à la monnaie unique, pratiquent les institutions européennes et sont insérés dans cette société civile européenne émergente (réseaux). Ils sont « faiseurs » d'opinion sur l'UE dans leur environnement professionnel et personnel. Ils sont aisément contactables par la Commission via les différents programmes qui les financent. Leur implication passe d'abord par leurs secteurs. Il s'agit donc, d'ici 2004, de les avoir associés, programme par programme, secteur par secteur, aux processus de préparation, de suivi et d'évaluation de chaque politique communautaire. Internet permet désormais cette interactivité en temps réel à faible coût pour des milliers d'acteurs.
2002
Soutenir l'émergence de forums de discussion et d'espaces européens sur l'avenir de l'UE : sur Internet, ou via des débats réguliers, à l'échelle européenne comme à l'échelon local, débattre de l'avenir de l'UE doit devenir un objectif primordial de la communication communautaire. « Vendre l'Europe, c'est désormais montrer qu'elle offre une possibilité inégalée de penser l'avenir et ses problèmes ».
Il sera nécessaire de permettre l'existence légale de structures associatives européennes(1) préalablement à l'élection de 2004. Il serait en effet contre productif d'exclure de l'espace juridique européen les milliers de réseaux qui sont la dimension humaine concrète de la construction européenne car cela priverait l'UE de sa principale « force de frappe » politique et démocratique.
2003
> Elargir le débat au grand public… : la stratégie consistant à associer la société civile européenne au projet communautaire a pour objectif ultime la mobilisation de l'ensemble de la société
…et aux pays candidats : les Etats candidats, quant à eux, n'auront pas trop de tout ce temps pour former suffisamment de cadres à même de gérer leur entrée dans l'UE ; et de renforcer leurs sociétés civiles pour être certains que l'apport en peuples ne renverse pas les équilibres démocratiques européens.
2004
Election Européenne sur fond de pré-négociation du nouveau programme financier pour l'UE (l'actuel Paquet Santer finissant en 2006), introduisant des éléments concrets dans le débat des élections européennes sur le financement de l'élargissement
2005/2006
Selon le même scénario (ciblage des sociétés civiles, débats publics larges, …), élargissement des débats aux pays candidats afin de préparer leur entrée dans l'UE
2007/2008
Date officielle d'accession des nouveaux Etats-Membres
2009
Ancrage du projet communautaire dans une démocratie à l'échelle du continent avec les élections européennes de 2009 ouvertes aux nouveaux Etats-Membres.
[divider]
Franck Biancheri, 12/01/2000
Introduction à la note de synthèse Séminaire "Comment générer l'UE en 2020 ?" (organisé par Prometheus-Europe dans le cadre du projet Europe2002 à La Haye, 12-13 janvier 2000)
[divider]
(1) en 2005, la Commission européenne a purement et simplement retiré les propositions de statuts d'association européenne…

[divider]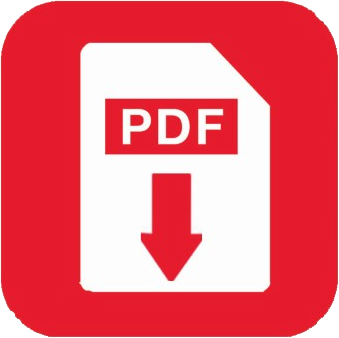 Télécharger le PDF: Vers une démocratie commune : le processus politique mobilisateur pour l'UE de la prochaine décennie – Franck Biancheri, 12/01/2000 (archives Europe 2020)
[divider]
Lire d'autres articles de Franck Biancheri: