Back to reality all round. Geab 148 takes a look at the issues.
Free excerpt: Global Systemic Crisis: Impending Return to Reality
For 12 years, the West has been struggling to understand the message of the 2008 crisis: "You are no longer the only ones on the planet!" The dollar, international organisations dominated by the West, Western-centric financial markets, trade flows focused on Europe and the US,… the fantastic global trade network set up during the first half of the 20th century must be replaced as quickly as possible so it doesn't collapse under the pressure of the gigantic flows running through it.
Which is no tiny matter, especially when you want to remain No 1 and you only represent one tenth of the world's population (EU+US = about 800 million of a soon-to-be 8 billion people).[1]
In this western camp, however, Europe has learned to stop being No 1 and to do it very well… Switzerland or Luxembourg, to mention just the most obvious, are examples of how size isn't everything[2].
The US, on the other hand, in response to this need for transformation, has embarked on a delusional headlong rush which, far from helping it to reposition itself, is depleting its last remaining strength. Washington think-tanks and other US power strategy agencies may be very clever, but they seem to be unfamiliar with their classics: there are moments in history when one must avoid trying to keep up with the Joneses. Remember the fable of the Frog and the Ox?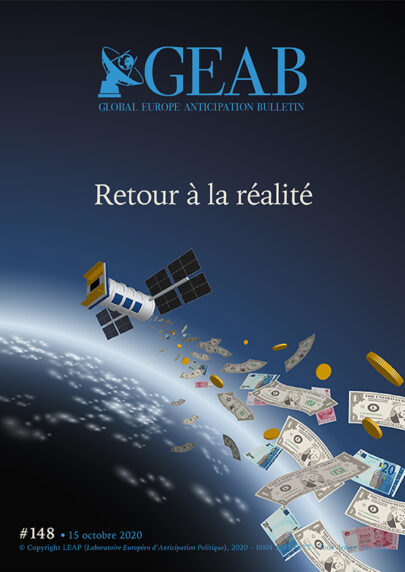 In summary:
GEAB 148: Global Systemic Crisis: Impending Return to Reality