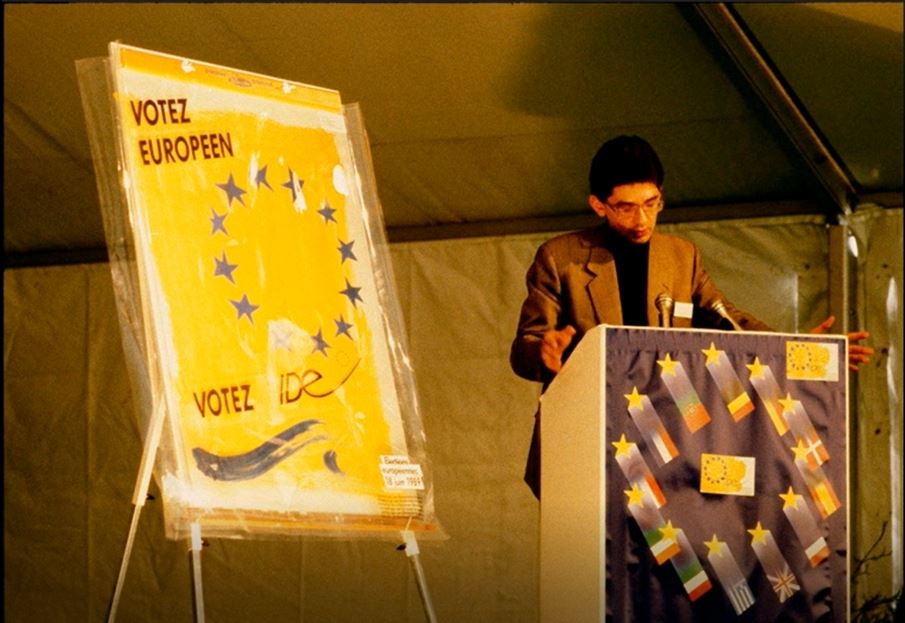 Franck Biancheri at the Evry Congress in May 1989 for the launch of the European campaign of IDE, Initiative for a European Democracy, the first trans-European political party to successfully present trans-European lists and a program in Spain, France and the Netherlands.  It's only 30 years later, with other means (internet, mobile, social networks, crowdfunding …), and after a new experience of Franck Biancheri with the Newropeans in 2009, that parties like DiEM25 (European Spring), Volt, the European Greens, the European federalists, or others more, are trying the adventure for the European elections of May 2019. We invite you to follow them in order to understand what is at stake for Europe today and tomorrow.
We wish a successful democratic new year 2019 !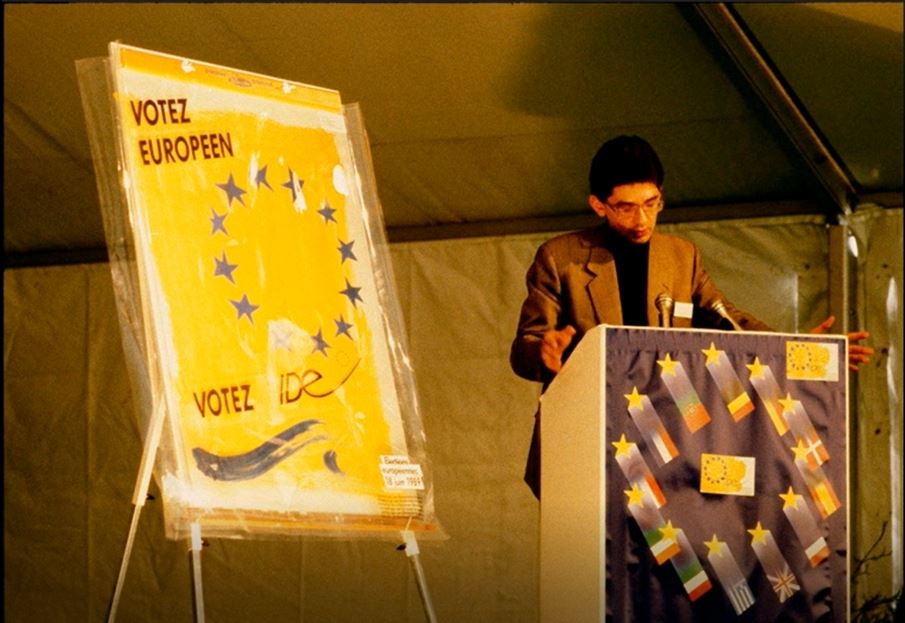 Franck Biancheri au Congrès d'Evry en mai 1989 pour le lancement de la campagne européenne d'IDE, Initiative pour une démocratie européenne, le tout premier parti politique transeuropéen à réussir à présenter des listes et un programme transeuropéens en Espagne, France et Pays-Bas. Ce n'est que 30 ans plus tard, avec d'autres moyens (internet, portable, réseaux sociaux, crowdfounding… ), et après une nouvelle expérience de Franck Biancheri avec les Newropeans en 2009, que des partis comme DiEM25 (European Spring), Volt, les Verts européens, les fédéralistes européens, ou d'autres encore, tentent l'aventure pour l'échéance électorale européenne de mai 2019. Nous vous invitons à les suivre pour comprendre ce qui est vraiment en jeu pour l'Europe aujourd'hui et demain.
Nous vous souhaitons une nouvelle année 2019 démocratiquement accomplie!