London G20 Summit: Last chance before global geopolitical dislocation
The following is an open letter from Franck Biancheri, Director of studies of LEAP to the G20. On March 29, 2009, Franck Biancheri signed an open letter in the Financial Times international edition from LEAP/E2020 to the G20 leaders who were going to meet in London the next week. In its introduction, this text predicted that if the three recommendations it contained were not implemented as soon as possible, rather than a crisis of three to five years, the world would sink into a crisis for more than a decade.
Ladies and Gentlemen,
Your next summit takes place in a few days in London; but are you aware that you have less than a semester to prevent the world from plunging into a crisis that will take at least a decade to resolve, accompanied by a whole series of tragedies and ferment? Therefore, this open letter by LEAP/E2020, who saw the arrival of a « global systemic crisis » as early as three years ago, intends to briefly explain why it happened and how to limit further damage.
If indeed you began to suspect the onset of a sizeable crisis less than a year ago, LEAP/E2020, in the second issue of their « Global Europe Anticipation Bulletin » (GEAB N°2), anticipated that the world was about to enter into the « trigger phase » of a crisis of historic proportions. Since then, month after month, LEAP/E2020 has relentlessly continued to produce highly accurate forecasts of the development of this crisis with which the world is now struggling. For this reason, we feel entitled to write you this open letter which we hope will aid you on the choices you will have to make in a few days.
This crisis is getting more and more dangerous. Recently, in the 32nd edition of its Bulletin, LEAP/E2020 raised an alarm of direct concern to you, the leaders of the G20. If, when gathered in London next April 2nd, you are not able to adopt a number of bold and innovative decisions, focused on the essential issues and problems, and to initiate them by summer 2009, then the crisis will entail a « general geopolitical dislocation » by the end of the year, affecting the international system as well as the very structure of large political entities such as the United States, Russia, China or the EU. Any chance for you to control the fate of the 6 billion inhabitants of the world will then be over.
Your choice: a 3- to 5-year crisis or a decade-at-least long crisis?
Until now you have merely been concerned with the symptoms and secondary effects of this crisis because, unfortunately, nothing prepared you to face a crisis of such an historic scale. You thought that adding more oil to the global engine would be enough, unaware of the fact that the engine was broken, with no hope of repair. In fact, a new engine must be built, and time is running out, as the international system deteriorates further each month.
In the case of a major crisis, one must get to the heart of the matter. The only choice is between undertaking a number of radical changes, thus greatly shortening the duration of the crisis and diminishing its tragic outcome or, on the contrary, refusing to make any such changes in an attempt to save what is left of the present system, thus extending the crisis' duration and increasing all the negative consequences. In London, next April 2nd, you can either pave the way for the crisis to be solved in an organised manner in 3 to 5 years, or drag the world through a terrible decade.
We will content ourselves with giving you three recommendations that we consider strategic ones in the sense that, according to LEAP/E2020, if they have not been initiated by this summer 2009, global geopolitical dislocation will become inevitable from the end of this year onward.
READ MORE HERE: LEAP'S THREE STRATEGIC RECOMMENDATIONS
[divider]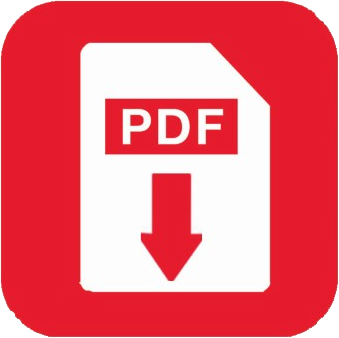 Download PDF file: London G20 Summit: Last chance before global geopolitical dislocation- Open letter to the G20 Leaders (Franck Biancheri, 29/03/2009)
[divider]
Read more articles by Franck Biancheri:

Sommet du G20 de Londres:  la dernière chance avant  la dislocation géopolitique mondiale
Cette lettre ouverte a été écrite par Franck Biancheri, Directeur des Etudes de LEAP, à l'intention du G20. Le 29 Mars 2009, Franck Biancheri signait dans l'édition mondiale du Financial Times une lettre ouverte de LEAP/E2020 aux dirigeants du G20 qui allaient se réunir à Londres la semaine suivante. Ce texte prédisait dans son introduction que si les trois recommandations qu'il contenait n'étaient pas mises en œuvre au plus vite, au lieu d'une crise de trois à cinq ans, le monde s'enfoncerait dans une crise de plus d'une décennie.
Mesdames, Messieurs,
Il vous reste moins d'un semestre pour éviter que la planète s'enfonce dans une crise dont elle mettra plus d'une décennie à sortir, avec un terrible cortège de malheurs et de souffrance. Cette lettre ouverte de leap/e2020, qui dès Février 2006 avait annoncé l'imminence d'une « crise systémique globale », veut tenter de vous indiquer brièvement pourquoi il en est ainsi, et comment éviter cela.
En effet, si vous avez commencé à soupçonner l'ampleur de la crise il y a moins d'un an, c'est dès Février 2006, dans la 2° édition de son « Global Europe Anticipation Bulletin » (geab), que leap/e2020 avait annoncé que le monde entrait dans la « phase de déclenchement » d'une crise d'ampleur historique. Et depuis cette date, leap/e2020 a continué, chaque mois, à anticiper d'une manière très fiable les évolutions de la crise dans laquelle le monde entier se débat désormais. Ce qui nous conduit à vous écrire cette lettre ouverte dont nous espérons qu'elle éclairera vos choix dans quelques jours.
Et cette crise s'aggrave dangereusement. Récemment, à l'occasion de la 32° édition de son bulletin, leap/e2020 a ainsi lancé une alerte très importante qui vous concerne directement, vous les dirigeants du g20 : si, réunis à Londres le 2 Avril prochain, vous n'êtes pas capables d'adopter des décisions audacieuses et innovantes en vous concentrant sur l'essentiel, et d'entamer leur mise en oeuvre d'ici l'été 2009, alors la crise entrera à la fin de cette année dans la phase de «dislocation géopolitique généralisée » qui affectera tout autant le système international que la structure même des grandes entités politiques comme les Etats-Unis, la Russie, la Chine ou l'UE. Et vous ne contrôlerez alors plus rien pour le malheur des six milliards d'habitants de notre planète.
Votre choix : une crise de 3 à 5 ans ou un crise de plus d'une décennie?
Hélas, comme rien ne vous a préparé à affronter une crise d'une telle ampleur historique, jusqu'à présent, vous ne vous êtes occupés que des symptômes ou des causes secondaires. Vous avez pensé qu'il suffisait d'ajouter de l'essence ou de l'huile au moteur mondial, sans vous rendre compte qu'il était tout simplement cassé, sans espoir de réparation. C'est un nouveau moteur qu'il faut construire. Et le temps presse car chaque mois qui passe détériore un peu plus l'ensemble du système international.
Comme dans toute crise majeure, il faut aller à l'essentiel. Comme dans toute crise de dimension historique, le seul choix est entre entreprendre au plus vite des changements radicaux et raccourcir considérablement la durée de la crise et ses conséquences tragiques; ou au contraire refuser les changements radicaux en tentant de sauvegarder l'existant, pour ne réussir qu'à prolonger durablement la crise et accroître toutes ses conséquences négatives. A Londres, le 2 Avril prochain, vous aurez ainsi le choix entre résoudre la crise en 3 à 5 ans d'une manière organisée; ou bien au contraire, entraîner la planète dans une décennie terrible.
Nous nous bornerons donc ici à mettre en avant trois conseils que nous considérons comme stratégiques, c'est-à-dire, que pour leap/e2020, s'ils ne sont pas mis en oeuvre d'ici l'été 2009, la dislocation géopolitique mondiale deviendra inévitable à partir de la fin de cette année.
A LIRE ICI LES 3 CONSEILS DE LEAP
[divider]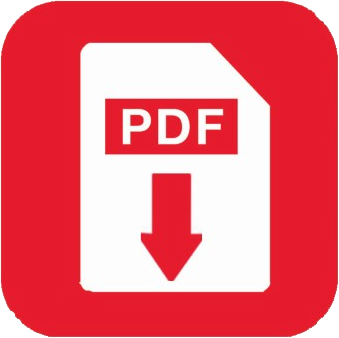 Téléchargez le PDF: Sommet du G20 de Londres:  la dernière chance avant  la dislocation géopolitique mondiale – Lettre ouverte aux dirigeants du G20 (Franck Biancheri, 29/03/2009)
[divider]
Tous les articles de Franck Biancheri: